The Hiding Place: A Novel
By: C. J. Tudor
Kindle edition, 288 pages
Format read: e-ARC via NetGalley in exchange for my honest review
Dates read: 11 Jan 2019 – 23 Jan 2019
From Goodreads:
The thrilling second novel from the author of The Chalk Man, about a teacher with a hidden agenda who returns to settle scores at a school he once attended, only to uncover a darker secret than he could have imagined.
Joe never wanted to come back to Arnhill. After the way things ended with his old gang–the betrayal, the suicide, the murder–and after what happened when his sister went missing, the last thing he wanted to do was return to his hometown. But Joe doesn't have a choice. Because judging by what was done to that poor Morton kid, what happened all those years ago to Joe's sister is happening again. And only Joe knows who is really at fault.
Lying his way into a teaching job at his former high school is the easy part. Facing off with former friends who are none too happy to have him back in town–while avoiding the enemies he's made in the years since–is tougher. But the hardest part of all will be returning to that abandoned mine where it all went wrong and his life changed forever, and finally confronting the shocking, horrifying truth about Arnhill, his sister, and himself. Because for Joe, the worst moment of his life wasn't the day his sister went missing.
It was the day she came back.
With the same virtuosic command of character and pacing she displayed in The Chalk Man, CJ Tudor has once again crafted an extraordinary novel that brilliantly blends harrowing psychological suspense, a devilishly puzzling mystery, and enough shocks and thrills to satisfy even the most seasoned reader.
This book seriously creeped me out right from the very first chapter. I actually put the book down after the first chapter and took a break from it because it was so messed up I needed to clear my head before I started again. The entire premise of the book is dark and twisty and spooky and gives off some serious Pet Semetary vibes…..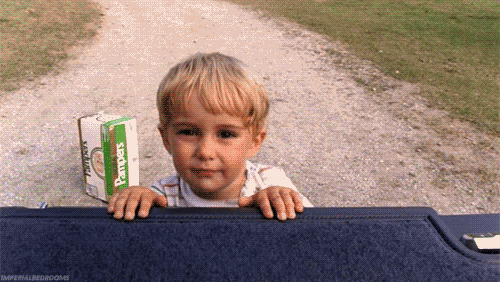 I loved the main character Joe. He obviously has some issues… he's a snarky, sarcastic, alcoholic gambling addict and everything else you wouldn't really expect from a teacher. If you wrote a list of characteristics you wouldn't want your child's teacher to have, Joe could check off every item on that list. However, as dark and depressing as the story could get, Joe's one-liners that were thrown in here and there would have me cracking up. I think without these little breaks of laughter, the book would have been too dark and too difficult to finish.

If you're looking for a book with a lot of twists and turns with a Stephen King-y vibe than this is definitely the book for you. Imitation is the sweetest form of flattery and Tudor is obviously a King fan, however, I think her book is more reader-friendly.
The cold is worse in here. The noise is louder too. Not air in the pipes. No. That clicking, skittering sound is something else. Something more familiar. Something more…alive. And it's coming from the toilet.
Never trust a person whose bookshelves are lined with pristine books, or worse, someone who places the books with their covers facing outward. That person is not a reader. That person is a shower.
That's what living is. Keeping ourselves busy, averting our eyes so we don't have to stare into the abyss. Because it would drive us insane.
C. J. TUDOR is the author of The Chalk Man and The Hiding Place, and lives in England with her partner and daughter. Over the years she has worked as a copywriter, television presenter, voice-over, and dog walker. She is now thrilled to be able to write full-time, and doesn't miss chasing wet dogs through muddy fields all that much.
Twitter: @cjtudor
Facebook: https://www.facebook.com/CJTudorOfficial
❤ Jennifer – Tar Heel Reader
❤ The Bibliosanctum
❤ Stephanie's Novel Fiction
❤ Stephanie's Book Reviews
❤ pace, amore, libri
❤ Carrie's Book Reviews
❤ Live, Read and Proper
❤ Jessicamap Reviews
Thank you to NetGalley and Crown Publishing for the ARC to read in exchange for my fair and honest review.